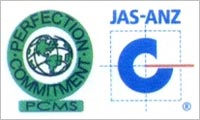 Caterpillar Genarator Set from 200 KVA onwards

Hydrotech Engineers is a sole proprietorship firm, which was established in the year 1993 at New Delhi, India. Having long Active presence in the Genset Market & with vast industry experience, we have become one of the renowned & reliable Suppliers of exclusive range of high quality Caterpillar Diesel Generator Sets. Hydrotech Engineers has also firmly cemented its position among the major Suppliers of Diesel Generator Sets and the company is actively involved in providing the most efficient diesel Generator Rental Services. The wide Range of the Diesel Generator Sets, which the company is offering, is inclusive of Diesel Generator Sets (200KVA-365KVA), Stirling Generator Set, Diesel Generator Sets (500KVA-600KVA), Diesel Generator Sets (725 KVA), Diesel Generator Sets (1010KVA) and Diesel Generator Sets (1500KVA - 2000KVA). The company has been dealing in the best brands and the products are appreciated for their quality as well as performance. On the other hand, the friendly terms and conditions of the transactions is the main highlight behind the popularity of the diesel generator Rental Services.

The company has well-established contacts with some of the major manufacturers as well as the vendors of the market, which ensure that the stock of the Diesel Generator Sets is simply the best in terms of quality, performance and durability. The presence of a highly skilled team that has diverse specifications in the various processes like procurement, marketing and client interactions has been the key to the success of the company. The main objective of the company is to improve consistently as a client-centric organization and for that, optimum product and service quality, coupled with timely deliveries at the best prices, are rigidly looked after. You can contact us for a high quality range of the Diesel Generator Sets, and if you are willing to obtain the Diesel Generators on a rental basis, we are surely going to be your best bet!
Read more...